My Sonic Lab - Authorised Distributor
Founded by master cartridge maker Mr. Yoshio Matsudaira in 2004, the goal was to pursue and develop the ultimate dream cartridges. Mr. Matsudaira has been a highly sought after designer of high performance cartridges, with a client list of respected brands.
Mr. Yoshio Matsudaira's unique SH-μX high flux / high permeability core material is one of the few genuine breakthroughs in cartridge design in the last fifty years. Only with the development of SH-μX was it possible to achieve an unseen level of performance with the lowest internal impedance and the highest output.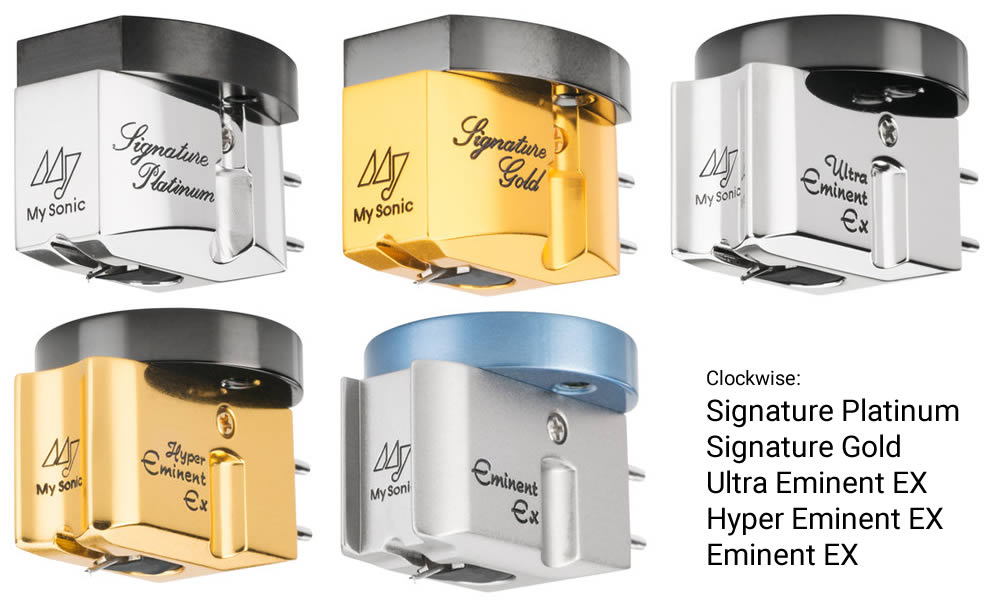 The sound of My Sonic Lab cartridges are the result of master cartridge designer Yoshio Matsudaira seeking natural reproduction by minimizing signal loss, internal distortion, and phase distortion. All My Sonic cartridges utilize Matsudaira-san's unique SH-μX magnetic core. This special core material has higher permeability and flux density than the typical iron core material used in MC cartridges. It allows My Sonic Lab to use fewer coil windings than other moving coil cartridges, minimizing music robbing distortions and maximizing signal output.

This high efficiency approach equals wide dynamic range, fast transient response, low distortion and high signal-to-noise ratio. In other words, expect tremendous natural detail and clarity and to hear new layers of information in your favorite records.