Pre-owned Sales
The following products are available for sales and they can be inspected at our showroom. For sales queries, please contact
Cecil Tan (96176046)
. All prices listed are in Singapore Dollars (SGD), unless otherwise stated. This website is managed by Silbatone S.E.A. Read our
Terms & Conditions
for your reference.
Updated:
27 Mar 2023
View Sold Products
Pre-owned Search&nbsp&nbsp&nbsp
Bryston B135 Cubed Integrated Amplifier
Bryston proves that integrated amplifiers give no ground to their separate counterparts. The B135 is literally constructed of the BP-17 preamplifier and 2.5B Cubed amplifier into a single chassis offering the best of both products without occupying extra space and costly interconnects. For those who wish to save money and space yet refuse to yield sound quality, the B135 Cubed Integrated Amplifier is a top choice.
The Bryston B135³ is comprised of a fully featured preamp and dual-mono amplifier housed in a single chassis. Single-ended analog input/outputs facilitate connection to external amplifiers and source components. Optional digital-to-analog converter and phono options can be factory or field installed.
Ex-demo unit, still under warranty.
Click here
for more info.
Click here
for full review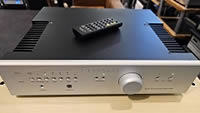 Retail Price:
$10,900
Price (SGD):
$6,500
Audio Note AN-Vx RCA 1m Pair
Audio Note pure silver-litz interconnect cable (RCA). This is the earlier version with 20 strands of pure silver-litz wire. The ideal signal cable for all tube electronics. Terminated with original AN-P silver plugs. In excellent condition.
Click here
for more info.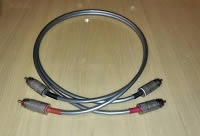 Retail Price:
$1,600
Price (SGD):
$850
Dynaudio Focus 220 Mk II
Like the predecessor Focus 220, this floorstanding loudspeaker relies on two Esotec+ mid/bass drivers with an advanced double magnet system. For the 220 II version, the bass reflex port has been fine-tuned to achieve an even tighter, more precise bass performance.
The use of large diameter aluminium voice-coils increases thermal handling capabilities, allowing all drivers to operate within an ideal temperature range, even at high continuous power levels. The MSP cone is manufactured from Magnesium Silicate Polymer – a Dynaudio exclusive and essential to the unique sound quality.
Comes with speaker spikes and clothe grills.
Click here
for more info.
Click here
for review of Focus 220
Retail Price:
$4,750
Price (SGD):
$1,800
Chord Signature Reference Speaker Cables 3m
Trickle-down tech from Chord's flagship Sarum has birthed a 'Reference' version of its shielded Signature speaker cable.
Hand built to order, Chord's latest Signature speaker cable looks like the original but features improved conductors and dielectrics and is a mite more flexible too!
Click here
for full review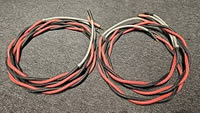 Retail Price:
$2,200
Price (SGD):
$1,100
Air Tight ATE-1 Phono Stage
Very high quality pure tube phono stage for MM cartridge only. Made in Japan. Comes with external power supply.
Click here
for more info.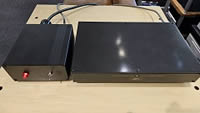 Silbatone S.E.A. represents the following brands: Silbatone Acoustics, PS Audio, Audio Solutions, Audience, Bryston, Reed, Kronos, Gershman Acoustics, Audio Philar, My Sonic Lab, G.I.P. Laboratory and Flux Hifi.

CEC TL 51XR CD Player
CEC presents the TL51XR with a latest Burr-Brown DAC, incorporating sophisticated the previous belt-drive technologies. In order to faithfully read the music signal recorded on disc, an extremely quiet drive mechanism, which can precisely stabilize the disc rotation and eliminate vibration and resonance, is essential. In the TL51XR, the spindle motor, which drives the disc, is completely isolated from the disc turntable. Any vibration or electromagnetic noise arising from the motor are either shut out or absorbed by the rubber belt. In addition to the belt, a precise disc stabilizer is essential for the belt-drive mechanism. The stabilizer solidly holds the disc onto the turntable, minimizing disc warping and vibration during playback.
In excellent condition, with fully working remote control. The laser head and belt were recently changed and it operates like new now. Due to the excellent belt-drive mechanism, it can also be used as an excellent CD transport!
Click here
for more info.
Click here
for full review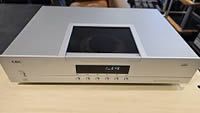 Retail Price:
$2,360
Price (SGD):
$1,200
Isotek EVO3 Premier Mains Cable UK
Premier delivers excellent performance, and also represents outstanding value-for-money. No compromise has been made in relation to the quality of parts and materials used in its construction.
CONSTRUCTION: The conductors are in a parallel construction with a slight rotational twist. This established technique remains the first line of defence against RFI and EMI rejection.
A) Conductors: Silver plated 99.9999% OFC conductors offer an exceptional level of purity with enhanced conductivity. They are less likely to fracture (compared to solid core) or degrade over time. Silver is an excellent conductor and when combined with a high purity copper provides impressive electrical properties.
B) Dielectric: Teflon FEP (Fluorinated Ethylene Propylene) dielectric (insulation) is chemically inert and has a very low dielectric constant over a wide frequency range. FEP possesses a very high degree of stress crack resistance and a low coefficient of friction making it an exceptional dielectric. FEP is the first choice for safety in both temperature and electrical insulation.
C) Filler: Cotton filler has been used to give the cable internal strength and reduce microphony. Cotton also possesses excellent dielectric properties, the best of a solid material.
D) Wrap: A paper wrap is used to secure the construction prior to the application of a flexible PVC jacket. The addition of the paper and cotton form a buffer with the PVC so as to maintain exceptional dielectric properties.
E) Jacket: PVC is used as the outer jacket to give a high degree of flexibility and mechanical strength.
TERMINATION: Premier cable is terminated using IsoTek's bespoke Audiophile grade moulded connectors of solid OFC with 24ct gold plated conductors. These offer the highest quality performance and are less prone to tarnish.
2 pcs available. 1.5m with UK 3 pin plug.
Click here
for more info.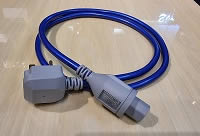 Retail Price:
$350
Price (SGD):
$170
Rogers Studio 3
Built in a laminated birch plywood box that appears to be identical to that of the LS3/5a, the Rogers Studio 3 keeps the older speaker's inset baffle. Mounted on the baffle, however, are completely different drive-units: a 19mm fabric-dome, ferrofluid-cooled tweeter from SEAS, crossed over at 3kHz to a 110mm woofer of Rogers's own manufacture.
A little less accurate than a 3/5A maybe, the Studio 3 is altogether faster, bouncier and in its way more fun. It's almost as though Rogers have managed to combine some of the better characteristics of the contrasting 3/5A and Linn Kan 2 designs in one single model.
Click here
for full review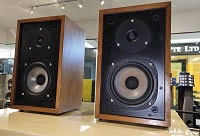 Retail Price:
$1,500
Price (SGD):
$750
Ansuz Acoustics D-TC RCA Phono 1.25M
The Ansuz Signalz tonearm D-TC signal cable is fitted with Ansuz's exclusive, high-performance technologies. Equipped with all these high-end audio technologies, this cable creates a natural and balanced holistic soundstage with an amazing black background. A refined sonic authenticity that unfolds even the finest, most subtle details throughout the entire sonic sound spectrum.
Ansuz cables deliver a pure signal flow that unleashes the authentic sound originally intended by the master recording.
In mint condition, with original leather carrying case (not cheap cardboard carton).
Click here
for user comments on D.TC products.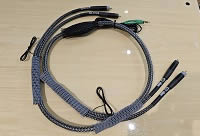 Retail Price:
$28,000
Price (SGD):
$8,500
Fidelity Research FR-54 Tonearm
Vintage Fidelity Research FR-54 9" tonearm, in excellent condition and comes with original box, lead-out cable and mounting template. The anti-skating weight is still attached to the arm pipe. Headshell is NOT included.
This is a very rare item and is a collector's item. Highly sought-after! Get it before its gone!
Specifications:
Effective length: 245mm
Mounting distance: 230mm
Overhang: 15mm
Offset angle: 21.5 degrees
Null points: 59/120mm
Mounting hole: 21mm
Effective mass: 16g
Click here
for more info and owner's manual.
Click here
for user comments