Pre-owned Sales
The following products are available for sales and they can be inspected at our showroom. For sales queries, please contact
Cecil Tan (96176046)
. All prices listed are in Singapore Dollars (SGD), unless otherwise stated. This website is managed by Silbatone S.E.A. Read our
Terms & Conditions
for your reference.
Updated:
27 Sep 2021
View Sold Products
Pre-owned Search&nbsp&nbsp&nbsp
TW Acustic Raven One with Raven 10.5 Tonearm
The aim in developing the Raven One was to be able to offer customers a compact turntable whilst simultaneously making available the technology and build quality of the universally acclaimed Raven AC to a more competitive price bracket.
The Raven one is partnered with TW Acustic's own Raven 10.5 arm. The rigorously selected precision bearings are ultra-precisely adjusted during the production process in order to eliminate any interference in the pick-up process through friction. To keep effective mass to a minimum, the tonearm is predominantly constructed from a special black-anodised aluminium alloy which intrinsically ensures the necessary stiffness and torsional strength.
Tonearm height is adjustable with the zero-float VTA adjuster. This VTA adjuster, derived from that found on our flagship Raven Black Night turntable, allows adjustment of 10 mm on the fly.
This combo is still in pristine condition, and comes with original packing and accessories for tonearm.
Click here
for more details on Raven 10.5 arm.
Click here
for full review.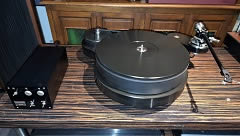 Retail Price:
$16,000
Price (SGD):
$7,000
JL Audio Fathom F113 V2
The Fathom f113v2 is a heavyweight subwoofer capable of filling the most demanding rooms with powerful low-frequency output and reference-class sound quality. The combination of an ultra-long throw W7 13.5-inch driver and a very powerful switching amplifier give it the kind of output normally associated with far larger subwoofer systems.
Hardly used and in "like new" condition. Comes with all accessories and owner's manual Latest version.
Click here
for more info.
Click here
for full review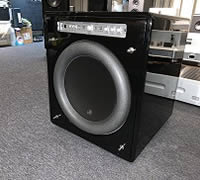 Retail Price:
$6,500
Price (SGD):
$3,950
Coda CX Monoblock Amplifier
The CX is a high-power monoblock with a non-bridged design offering better
performance with lower impedance speakers than a traditional bridged mono amplifier. An extremely high-current power supply and audiophile-grade components allow the CX to be used with the most demanding speakers without compromising sonic performance.
The Coda CX monoblocks sound lively and imbued with freshness. They also revealed all their potential in terms of resolution and articulation. The CX is a big step foward to the S5 model in liveliness, spontaneity and tonal accuracy. Also, microdynamics are stunning with the CX. Subtleties can even be heard clearly. The CX monoblock amplifiers are the first fruits of Coda's 2 year "X" series development project and represent a defining example of superior sonics, attractive style, logical ergonomics, and robust engineering.
Click here
for more info.
Click here
for full review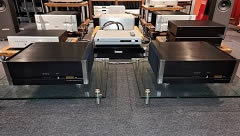 Retail Price:
$14,000
Price (SGD):
$6,500
JL Audio E112 Subwoofer (high Gloss Black)
Powered Subwoofer with 12-inch Subwoofer, 1500 watts
Applying a series of our key technologies, E-Sub powered subwoofers deliver exceptional sound quality, power and value in a wide range of demanding applications
E-Sub drivers employ our exclusive DMA technology to optimize the drivers' motor strength, ensuring linear behavior over a very long excursion range. Unlike typical steady-state modeling systems, DMA takes into account the dynamic shifts created by current flow and back EMF under real power conditions, with real program material. The payoff offered by DMA optimization is a driver that faithfully tracks its input signal, at all listening levels, leading to superior bass definition and dynamics.
In mint condition. Comes with front grill and owner's manual.
Click here
for more info.
Click here
for full review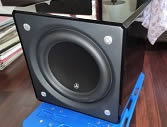 Retail Price:
$3,200
Price (SGD):
$1,800
Audience Ohno 3 Speaker Cables 2.5m
(Reserved)
Audience OHNO cables are designed to achieve the very highest level of performance at an entry level price. OHNO cables are named after Dr. Atsumi Ohno who invented the method of manufacturing mono-crystal wire, a highly sophisticated process of producing wire without the crystalline barriers found in all conventional wire. Whereas copper typically exhibits thousands of crystals per meter, as audio signals move through this maze, energy is lost at every crystalline juncture. OHNO copper is a single crystal providing an unobstructed path for transmission of the purest audio signal. OHNO cables are made with XLPE (cross linked polyethylene), one of the very best insulation for high end audio cables.
In excellent condition, with original box.
Click here
for more info.
Click here
for full review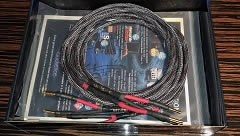 Retail Price:
$900
Price (SGD):
$450
Silbatone S.E.A. represents the following brands: Silbatone Acoustics, PS Audio, Audio Solutions, Audience, Bryston, Reed, Kronos, Gershman Acoustics, Audio Philar, My Sonic Lab, G.I.P. Laboratory and Flux Hifi.

Vicoustic VicTotem Ultra VMT Acoustic Panels
VicTotem represents a new and revolutionary solution for acoustic treatment. VicTotem is a free standing, variable acoustic treatment product which can provide absorption, diffusion and bass management and any mix thereof in one and the same product. It can be placed freely in any room, in any combinations and it can be repositioned and changed for different acoustic environments. It is also a fantastic product for demo rooms, roadshows, clinics and trade shows. For Hi-Fi and Home Cinema users, it is an incredible flexible system that can change with upgrades to your system and can be adapted to new needs.
This versatile product was designed to act as a bass trap (when placed on room corners) and it can also be used as a free-standing element to control reflections.
Main Info
. Dimensions: 1845 x 595 x 366 mm
. Scratch Resistance: Yes
. Washable: No
. Raw Material: PET Wool, MDF, Melamine
In near mint condition. 2 units available.
Click here
for more info.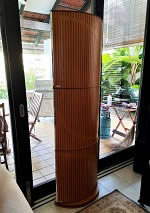 Retail Price:
$1,950
Price (SGD):
$950
CMS RiZe! Isolation Footers (set of 3)
Based on the MAXXUM architecture, RiZE! disc footers are incredibly effective at improving audio on existing racks. Excellent under components and loudspeakers.
Features 6 levels of constrained layer vibration filtering for energy dissipation.
Still in excellent condition. Set of 3. No box.
Click here
for more info.
Click here
for user comments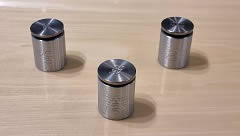 Retail Price:
$1,100
Price (SGD):
$650
AFA Silver Lance Power Cord 1.5m
AFA Silver Lance power cord terminated with UK 3-pin plug on one end and 15A IEC connector on the other. This is a new item and never used, in brand new condition. 1.5m length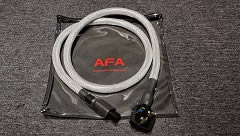 Retail Price:
$650
Price (SGD):
$200
AFA Golden Fleece Extension Power Strip 3m
AFA top model extension power strip, with UK 3 pin connector to the wall. 3m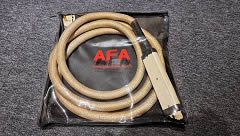 Retail Price:
$2,500
Price (SGD):
$550
ORISUN OS-DD+12 Subwoofer
Seal-box design, with dual 12" aluminium cone woofers powered by a 500 watt (RMS) built-in amplifier.
In near mint condition and seldom used. All metal connectors still shiny. Comes with clothe grill and power cord. 2 units available.
Click here
for more info.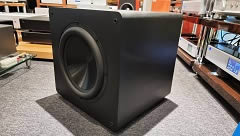 Retail Price:
$4,490
Price (SGD):
$950