PS Audio - Authorised Dealer
PS Audio designs and hand-crafts cutting-edge high end audio products in Boulder Colorado, USA. Their products have been enjoyed around the world for over 40 years.
PS Audio is about bringing music to life. The things that define you are not just the things that you do, but the things you say no to. We only make music and the products that support its reproduction. We keep it simple, do our best to be approachable and remember it's all about people, family and the music. Hand-crafted, high-end home music reproduction systems designed, engineered and built by people that care: about lifestyle, music, the environment, quality, fairness and the trust we've earned over the last 40 years.
View product reviews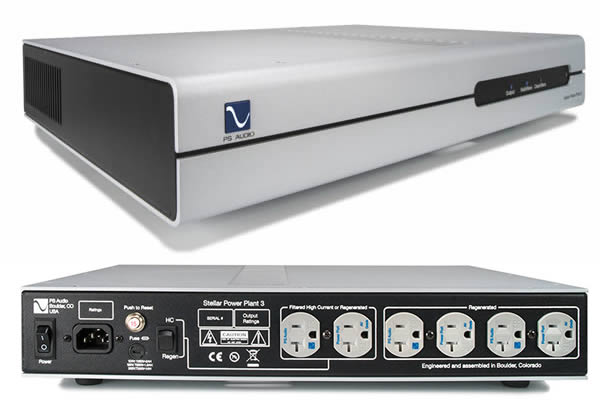 Our most affordable AC regenerator, P3 protects, purifies and powers sources as well as small to medium sized systems. Power Plants are regarded for their ability to reduce noise and THD to virtually zero while providing rock steady voltage output. Providing 300 watts of continuous power output and peaks of 900 watts, the P3 is the perfect companion for source gear and systems running high efficiency Class D amps like the Stellar M700 monoblocks.

Designed with elegant simplicity in mind, the P3 is a plug and play device that will provide you with perfect power without any fuss.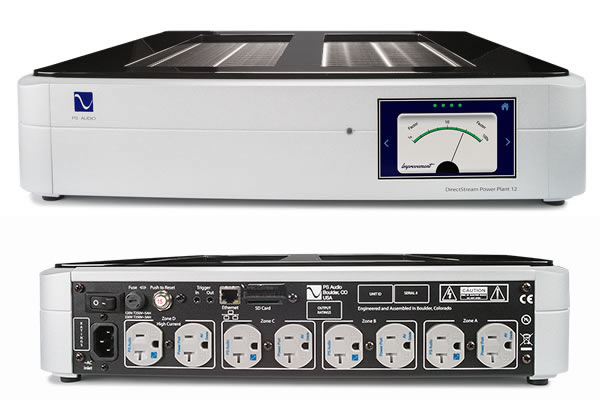 The DirectStream Power Plant 12 is the successor to the venerable P5 Power Plant. The P12 is completely redesigned from the ground up with three times lower output impedance, lower distortion, a new FPGA based DSD sine wave generator, and an improved level of performance never before attained by any Power Plant of its size.

The P12 is our most powerful compact regenerator with 1250 watts of pure power.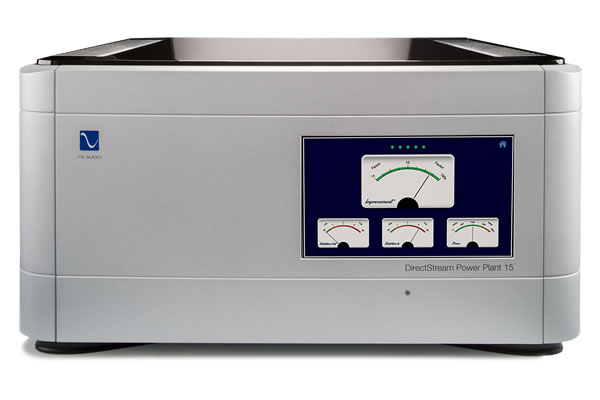 Purify, protect, regulate, and rebuild unrestricted new power from old. The DirectStream P15 Power Plant is the gold standard for safety, reliability, and high-performance AC power regeneration. The P15 improves micro and macro dynamics, audio purity, instrumental separation, soundstage width and depth, and lowers background noise for any connected equipment.

The DirectStream Power Plant 15 is the next generation of AC power regeneration. It features an all new analog power amplifier and FPGA based sine wave generator based on pure, clean, analog DSD (PDM). The P15 has 5 separate regenerated zones, buss bar delivery system, and 1500 watts of pure regenerated power.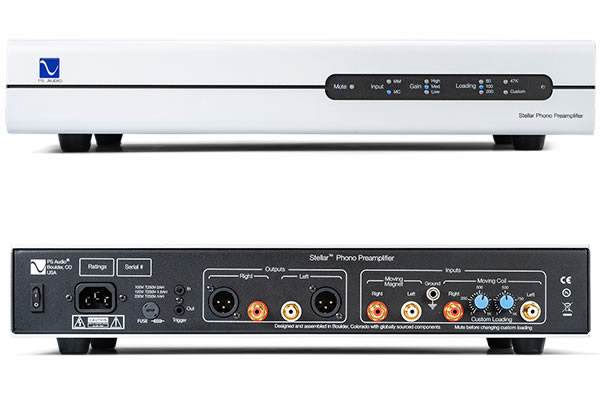 Stereophile Magazine's Analog Product of the Year!

Stellar phono features dual inputs that can support either a moving coil or moving magnet cartridge, or a two-tonearm set up to enjoy the best of each at the user's discretion. Cartridge loading and gain options are easily adjusted from your listening position via the supplied remote control. Input to output, Stellar is a fully discrete FET design with extraordinarily low noise and high overload capabilities so even the wildest dynamics from the punchiest cartridges sail through Stellar with no limitations or compromise whatsoever.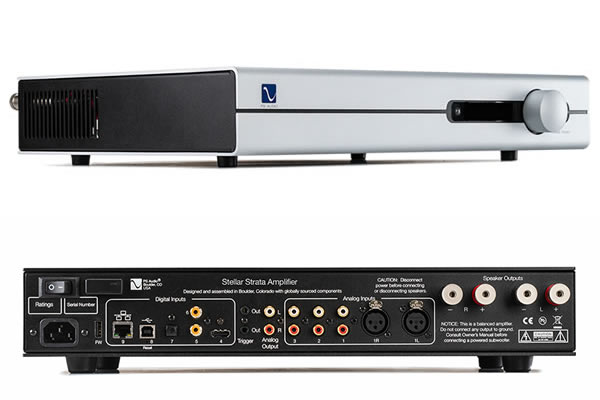 The Stellar™ Strata™ combines the benefits of an exceptional analog preamplifier, a full-featured state-of-the-art DAC, a stereo 150 watt per channel power amplifier, and a high-resolution streaming module in one gorgeous package.

Strata offers 3 analog and 5 digital inputs to connect whatever source you need. Strata's fully balanced analog preamplifier circuitry, state-of-the-art DAC, no compromise high-definition streamer, and Analog Cell™ based power amplifier create an extraordinarily rich, full-bodied musical experience few products can match.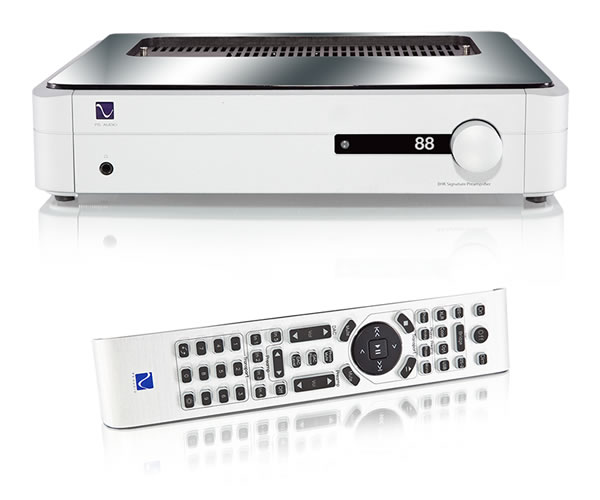 Our finest preamplifier in the company's 45-year history and one of the top few in the world.

Designed by Bascom H. King, the BHK Signature distills Bascom's 50 plus years of high-end audio design experience into a single masterpiece of audio amplification. The BHK Signature Preamplifier features 5 identical balanced and single ended inputs. Each of the inputs, whether single ended (RCA) or balanced (XLR) are immediately converted to a pure balanced signal by the dual triode vacuum tube for lowest distortion, highest linearity performance. Input switching is accomplished through double-pole double-throw, gold plated relays chosen for their sonic neutrality. The signals, once selected, are passed directly the revolutionary new multi-stage attenuator controlling both volume and balance.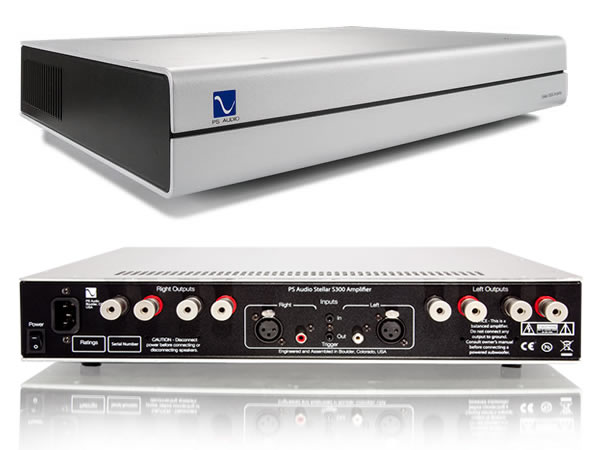 Breathe new life into your loudspeakers with the Stellar™ S300, one of the most extraordinary under US$5,000 stereo power amplifiers ever crafted. The Stellar S300 stereo power amplifier is a dual mono power amplifier capable of effortlessly driving demanding loudspeaker loads to concert levels.

Rated at 140 Watts per channel into 8Ω and 300 Watts per channel into 4Ω, the S300 combines the best of two worlds: ultra linear, high-current, Class D technology for the output stage; a discrete, Class A MOSFET based Analog Cell for the all-important input stage.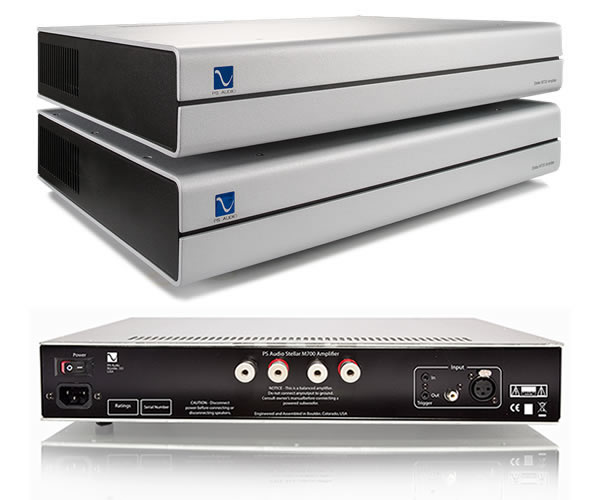 An affordable, high-value, full-sized mono power amplifier honoring the music and controlling your loudspeakers better than you imagined possible. From the deepest bass to the warmest, sweetest highs, the affordable Stellar M700 takes control and makes any loudspeaker sing. A real powerhouse that betters just about any other monoblock pair in the world.

Rated at 350 Watts into 8Ω and 700 Watts into 4Ω, the M700 combines the best of two worlds: ultra linear, high-current, Class D technology for the output stage; a discrete, Class A MOSFET based Analog Cell for the all-important input stage. The M700's rich, warm, and engaging sonic character comes from the Analog Cell.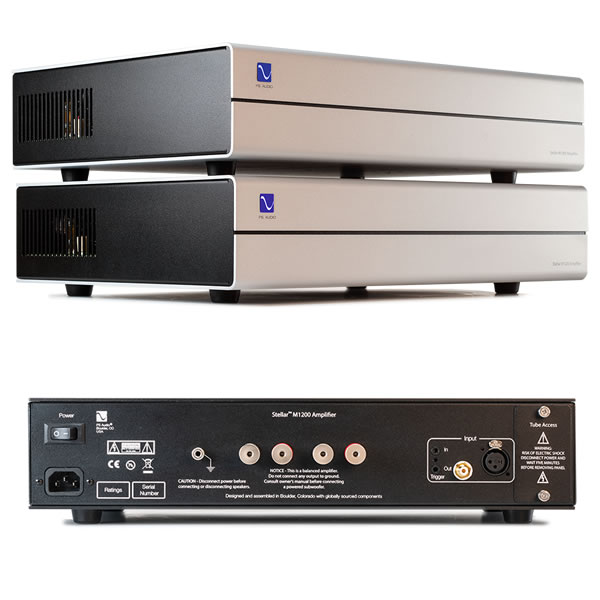 A high power super linear monoblock power amplifier with a vacuum tube input. Regardless of your speaker's power requirements, this amplifier will provide uncompressed performance. A real powerhouse combining the beauty of vacuum tubes with endless output power.

Rated at 600 Watts into 8Ω and a whopping 1200 Watts into 4Ω, the M1200 combines the best of two worlds: ultra-linear, high-current, ICE Edge Class D technology for the output stage; and a discrete, Class-A vacuum tube for the all-important input stage. The M1200's rich, warm, and beautifully nuanced reproduction of music comes first from the zero feedback, class A vacuum tube input stage. Here nothing is lost in its hand-selected 12AU7 vacuum tube, fed from its own analog power supply.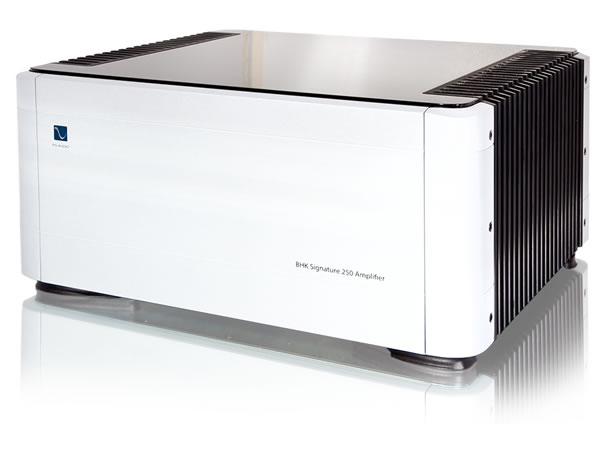 The BHK Signature 250 stereo power amplifier bears no witness to compromise. No construction details were overlooked, no performance weakness tolerated.

The BHK Signature is a hybrid design enjoying performance benefits from multiple design techniques including, a balanced differential vacuum tube input, balanced differential MOSFET power outputs, and separate, isolated, analog power supplies feeding each. When it comes to musically controlling and powering loudspeakers, the BHK Signature has no peer. The stereo Signature 250 produces 250 watts/per channel into an eight-Ohm loudspeaker, 500 watts/channel into four-Ohms, and stable into 2-Ohms; enough power to satisfy even the hungriest of loads.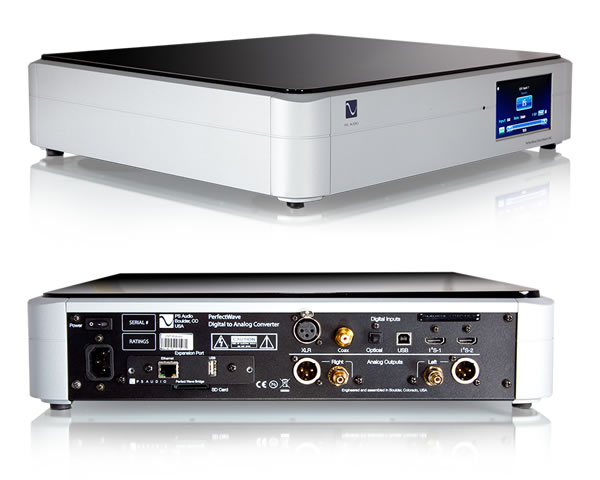 Stereophile Recommended Component 2015

Class A+ Stereophile rated DirectStream DAC converts any digital input format, such as PCM or DSD to a pure DSD stream and outputs near-perfect analog directly to your power amplifier or preamplifier. Whatever the format, whatever the sample rate, DirectStream is a pure DSD based solution that fulfills the promise of a high-resolution analog performance standard the originators of CDs promised over 30 years ago. CD's, high-resolution PCM or DSD based media are expertly upsampled in the DirectStream to twenty times DSD rate and output as pure analog directly into your amplifier or preamplifier.